---
Results can vary depending on a large variety of factors. Extension of oil life can range anywhere from 40-400% depending on some of these factors and how you are determining when the cooking oil has reached the end of its life. We will do our best to provide detailed information on possible expectations, however, results are not guaranteed and do vary.
ALL PHOTOS ARE ACTUAL TEST RESULTS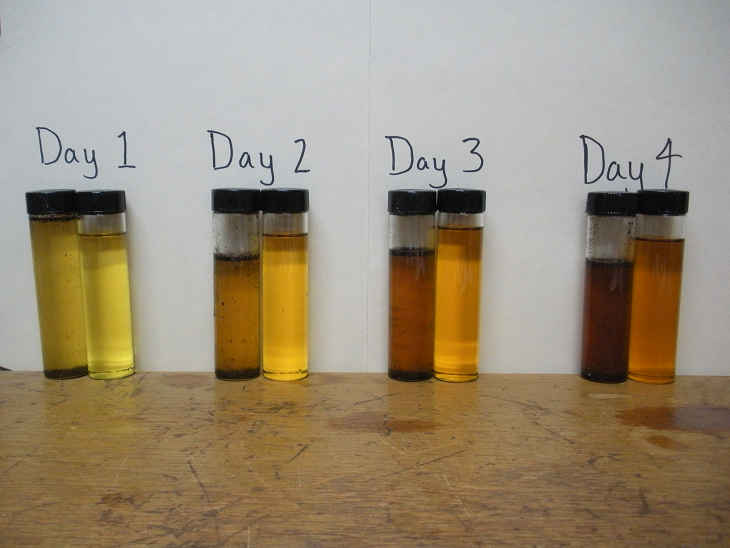 Factors that influence cooking oil life are...
Fry Volume
Amount of Oil
Type of Oil
Temperature of Oil
Cook Time
Time left at high temperatures
Temperature of food being cooked
Type of Food
February 2012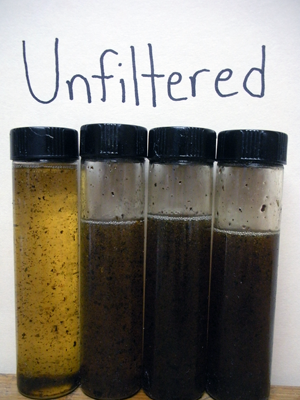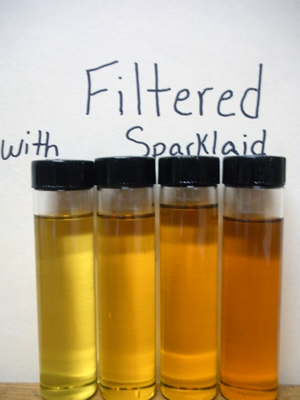 High Fry Volume testing have shown extensions of 40%+ while some customers have claimed a cooking oil life extension of 400%.
High Volume Testing Filtered vs. Unfiltered

Low Volume Testing Day 7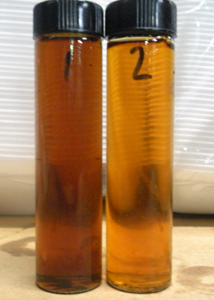 Oil Day 4 Aerial Comparison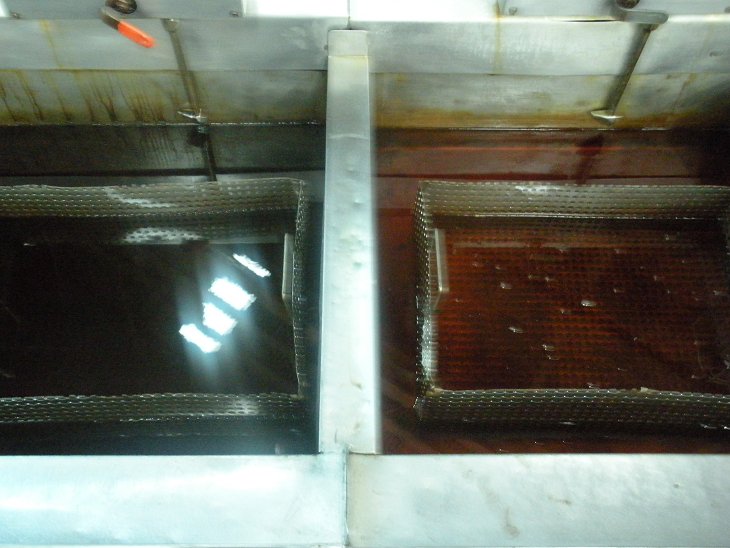 *Additional information and photos are available upon request.